Back to top
Top 7 Tips to Minimize Freight Damage or Loss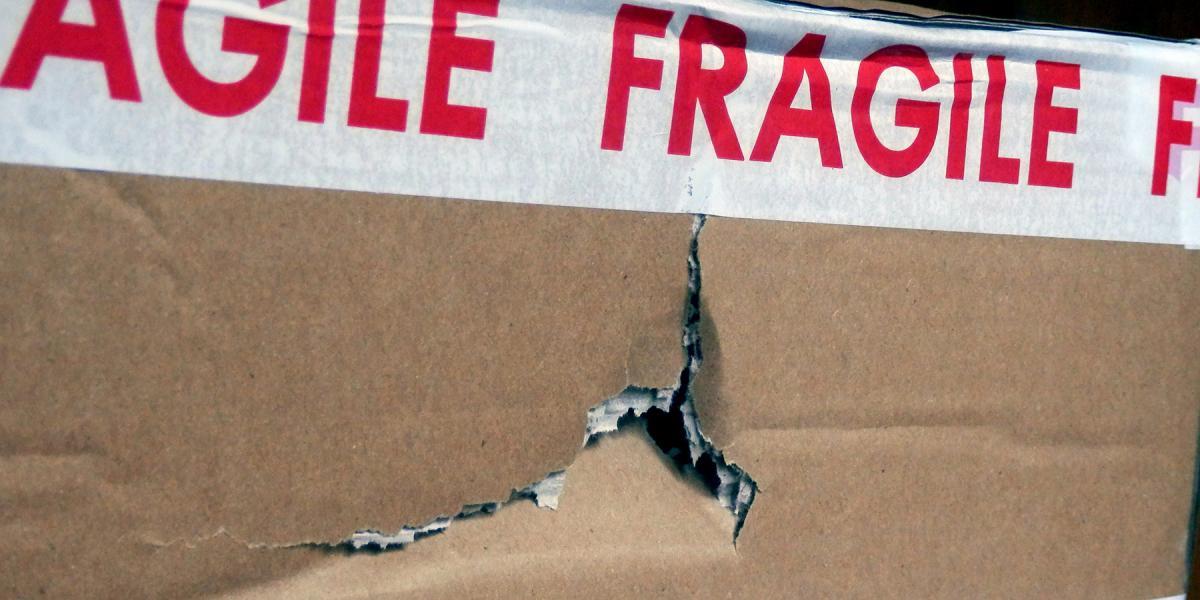 1. Packaging
Make sure that your box or crate is suitable for the item you are shipping. Corrugated boxes come in a wide arrange of thickness and size, and standard boxes will have the weight limit stamped on the bottom flap.
Make sure your box is the right size to fit your goods, and add some extra padding too to better protect your precious cargo.
Consider if the freight will be double stacked. Some corrugated simply will not stand up to double stacking and could end up doing more harm than good.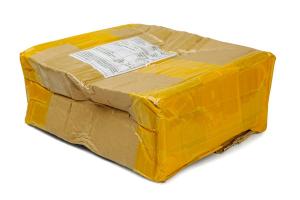 2. Labeling
To make sure your package or freight makes it to the right place at the right time, don't forget to put a shipping label on it.
Some other things to keep in mind:
Remove all old labels: You don't want anyone guessing where your freight should go.
Shipping labels should legible, durable and have all of the following:

Shipper Name & Address
Consignee Name & Address & Phone #

Make sure your paperwork is in order: Place a packing slip or an extra label inside of boxes as a precaution should the outer label fall off.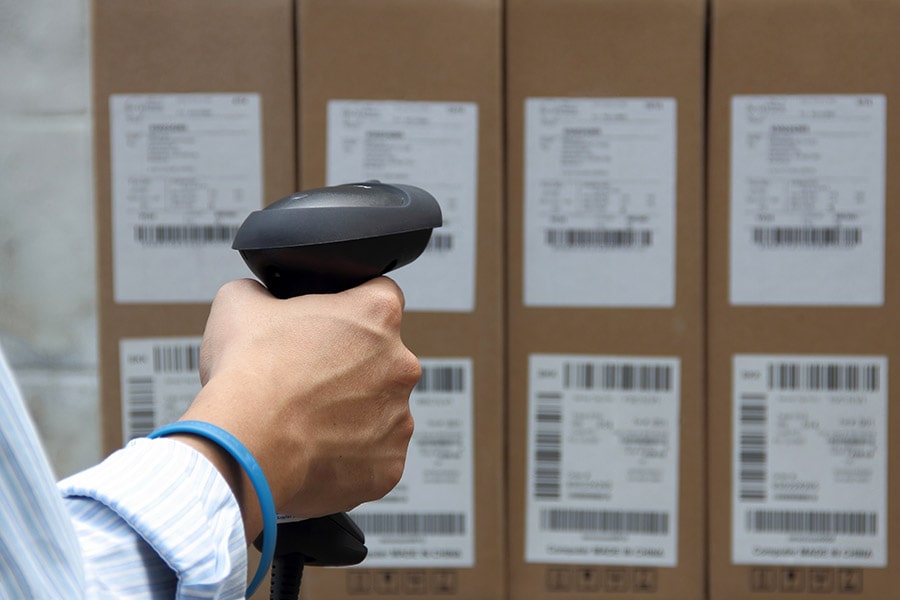 3. Sealing
Properly sealing all packages seems like common sense, but too often, this is a place where your package may be "open" to damage.
Use pressure sensitive 2" wide tape so your package's contents stay together.
Distribute tape evenly over flaps to ensure your package stays fully sealed and damage-free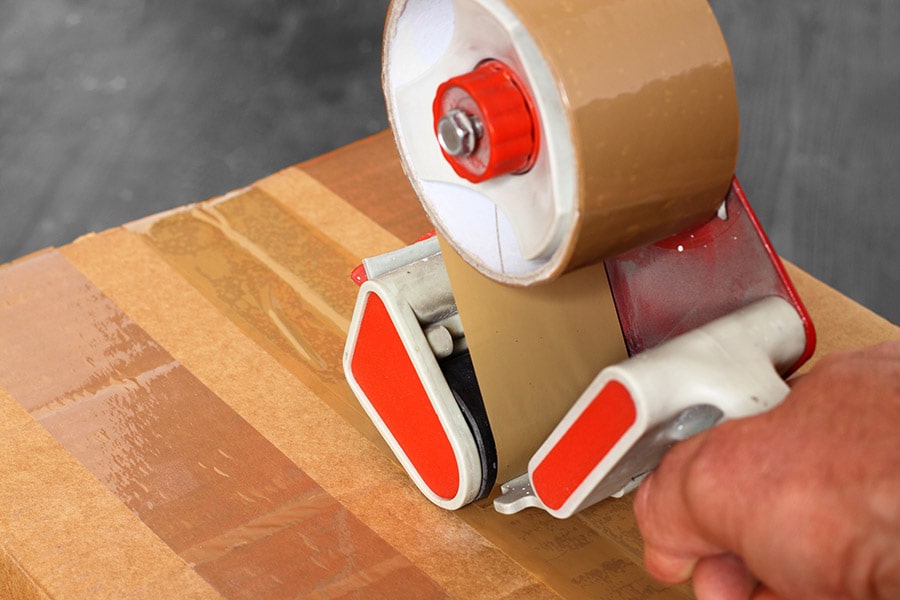 4. Pallets
Pallets, also known as skids, can come in various shapes and sizes, so you'll have to make sure that you choose one that is right for the weight of your shipment. If you use a cheaper pine pallet for a 2,000lb shipment, the pallet will crumble and your product will probably be damaged as a result.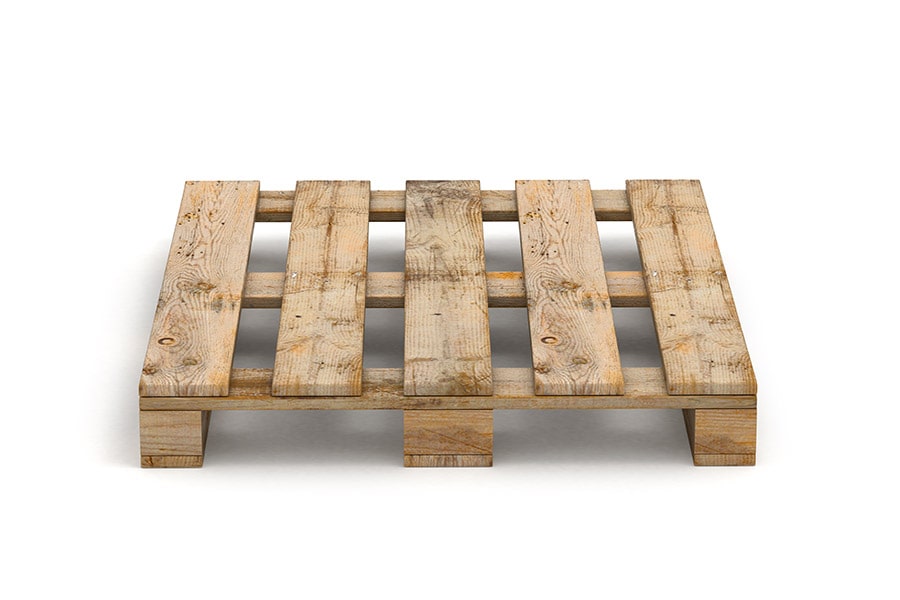 Sticking to a standard-sized pallet can help ensure ease of loading with other freight, which can also help tour freight arrive damage-free. It will also save you some money in the long run since most carriers charge a premium for non-standard pallets.
These basic rules to follow should keep you from guessing:
For domestic shipments, the North American ISO standard is 48" x 40" wooden pallet.
Use a large enough pallet to accommodate the shipment without overhang.
Pallets can be wood or plastic, but wood is less expensive and more common.
Use pallets with bottom boards because they will distribute weight better than those without.
Secure your packages to the pallet with stretch wrap (found at stores like Uline).
Packages can also be banded to the pallet (similar to using stretch wrap).
Machines should be crated and then bolted to the pallet.
5. Staging
A common cause of damage comes from boxes hanging over the pallet. Boxes are less stable when they aren't aligned directly on the pallet, and overhang can lead to the pallet not fitting correctly in a truck, which can then lead to boxes being squished.
Even it out: If boxes are of different weights, place the heaviest on the bottom
Stand out from the crowd: Alternate the direction of the boxes as they are stacked
Safety first: Use caution to stack the boxes in a uniformed way onto the pallet
Avoid stacking pyramids: Without a solid foundation you risk potential damage from other shipments. Stick with a flatbed top surface to get the maximum strength and stability.
Drums should be placed onto a corrugated sheet the same size as the bottom of the drum.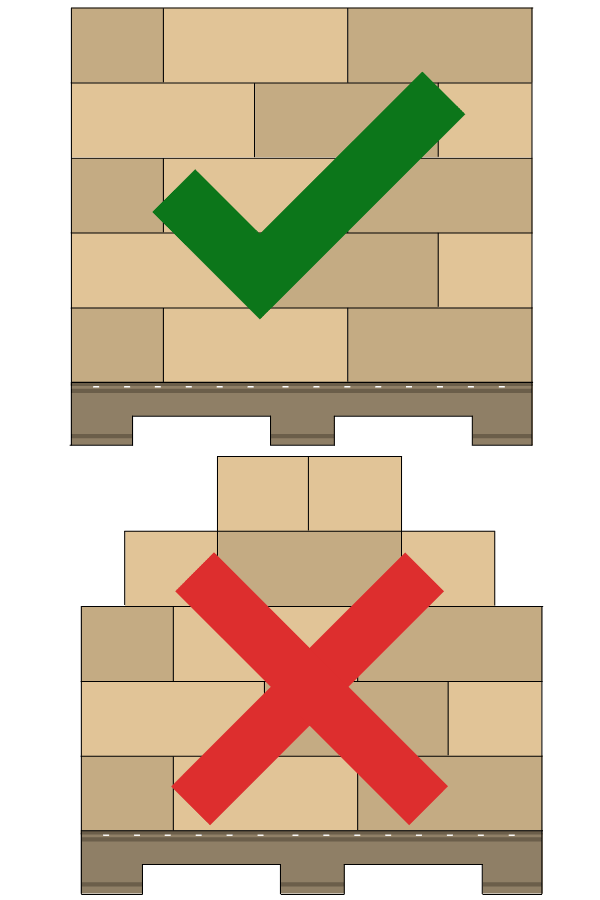 6. Inspection
Your shipment is touched by many people along the way, and every player in the shipment cycle should inspect all shipped items for any signs of damage or changes in count or condition at the time of tender. 
Damage or shortage should be noted on either the Bill of Lading or Delivery receipt. Be sure to include what area is damaged along with the specific nature of that damage, and don't forget to snap a photo to support your damage claim.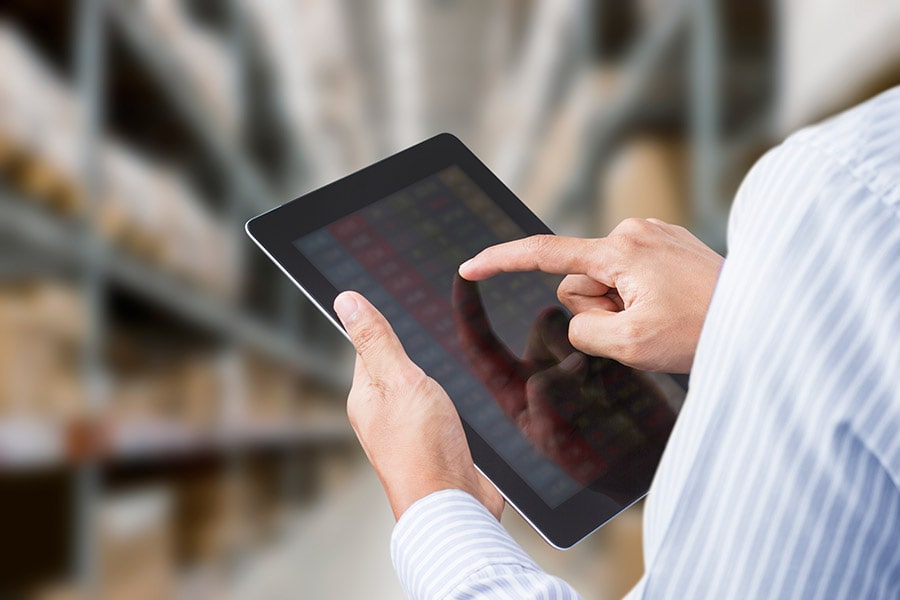 7. Choose the right Carrier
The last piece of the damage free puzzle is who you choose to transport your freight. Partnering with a reliable carrier can go a long way in preventing damage and loss. These easy to follow steps will get you going in the right direction!
Check the carrier's FMCSA safety score
Check on the carrier's claim ratio
Check the average age of the carrier's fleet
Claims and damaged freight are a headache no one wants to deal with, and they can strain your bottom line. There are also the unhappy and potentially lost customers due to damages. Whether you need to minimize freight damages or losses or have time-sensitive shipping needs throughout North America, we have you covered.