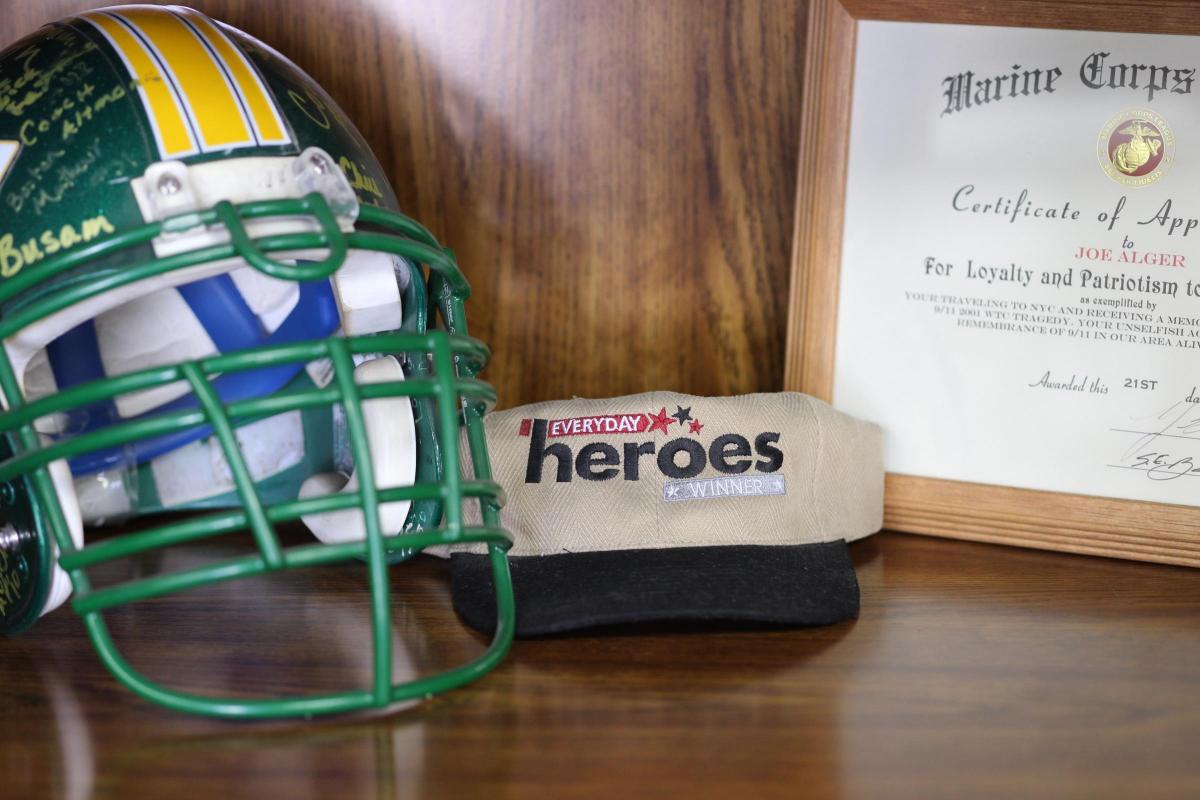 Our Roots
We believe a healthy business is only as strong as its roots. That's why we're committed to giving back to local organizations with our time, dedication and donations, such as:
Gavers Community Cancer Foundation
McHenry County Economic Development Committee
Local Food Pantries
McHenry County Patriot Run
TLS Veterans
McHenry County Community Foundation
Special Olympics Truck Convoy
And countless more
Follow us on Facebook or Instagram to see what local events we're at!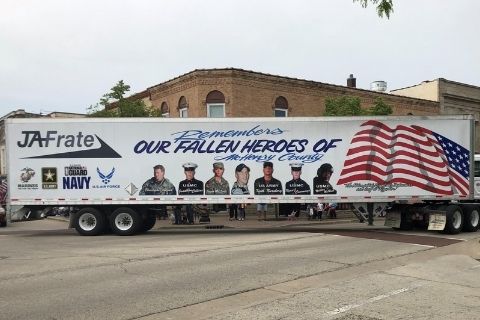 Supporting Our Veterans
We're dedicated to supporting members of the U.S. military in our community as well as those on our staff who currently or previously served.
In 2013, the Northwest Herald newspaper honored our previous president Joe Alger, now retired, as an Everyday Hero for his dedication to veterans personally and while at JA Frate.
Then in 2017 the newspaper honored JA Frate Operations Manager Rich Walkowiak as an Everyday Hero for his commitment to hiring veterans and working with them to transition to civilian life after service.
Over the years we've provided transportation for local organizations that collect and distribute items for veterans, such as the USMC Toys for Tots and Candy Buy Back program that sent Halloween candy to troops.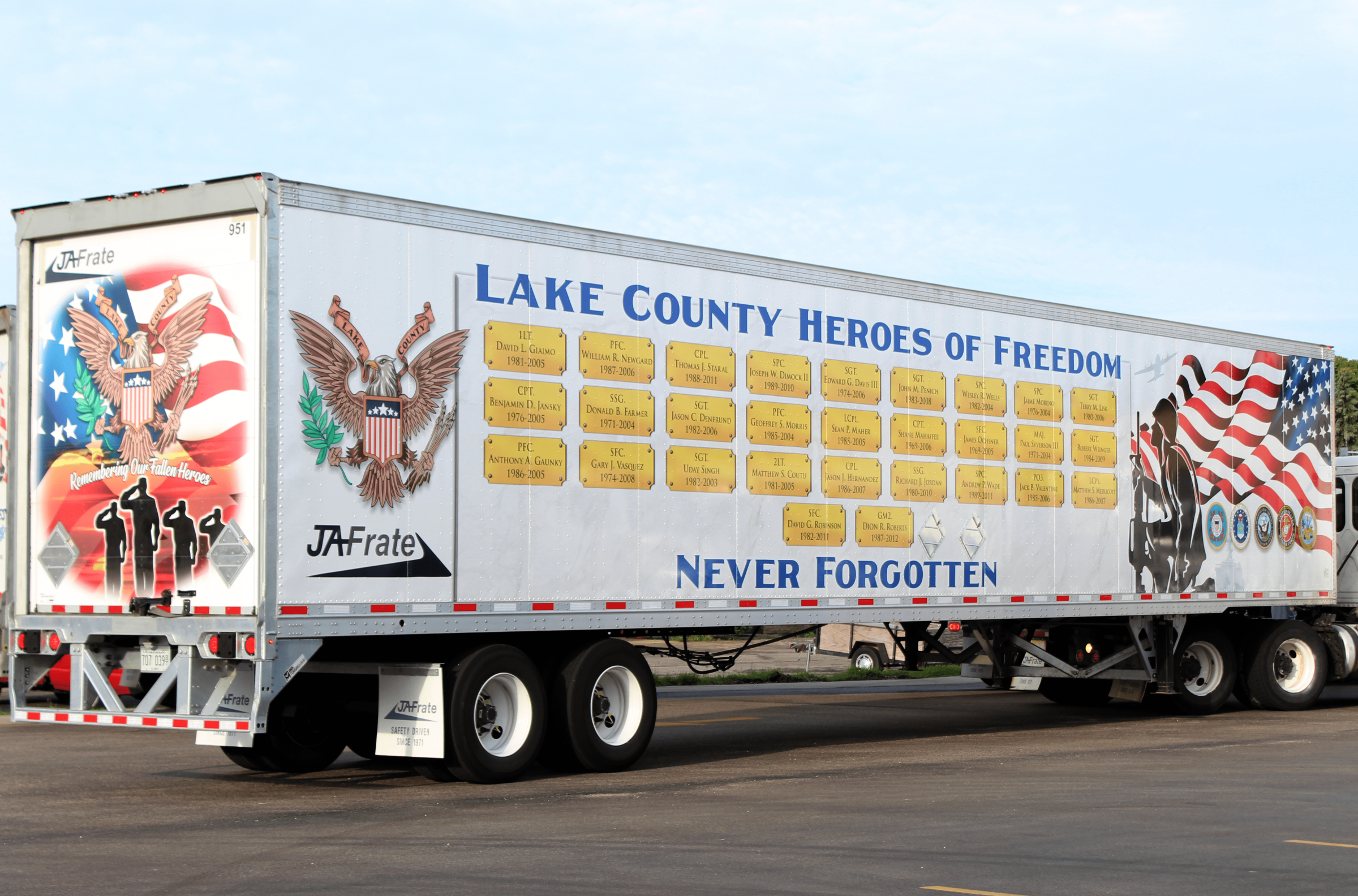 Memorial Trailers
Our Memorial Trailers travel across northern Illinois to honor KIA service personnel and their sacrifices.
The first trailer is dedicated to 19 year-old LCPL Jonathan Collins, a Crystal Lake resident who was killed by enemy action in Iraq on Aug. 8, 2004. It mainly travels throughout McHenry County.
The second trailer was dedicated on Jul. 26, 2010, to all of the McHenry County KIA service personnel. This trailer is often seen at several McHenry County events throughout the year, including the Crystal Lake Memorial Day and July 4th Parades, 9-11 events and Veterans Day events in hopes that the soldiers and their families are honored and remembered.
The most recent trailer was dedicated in May 2020 to the Lake County KIA service personnel. It mainly travels throughout Lake County.