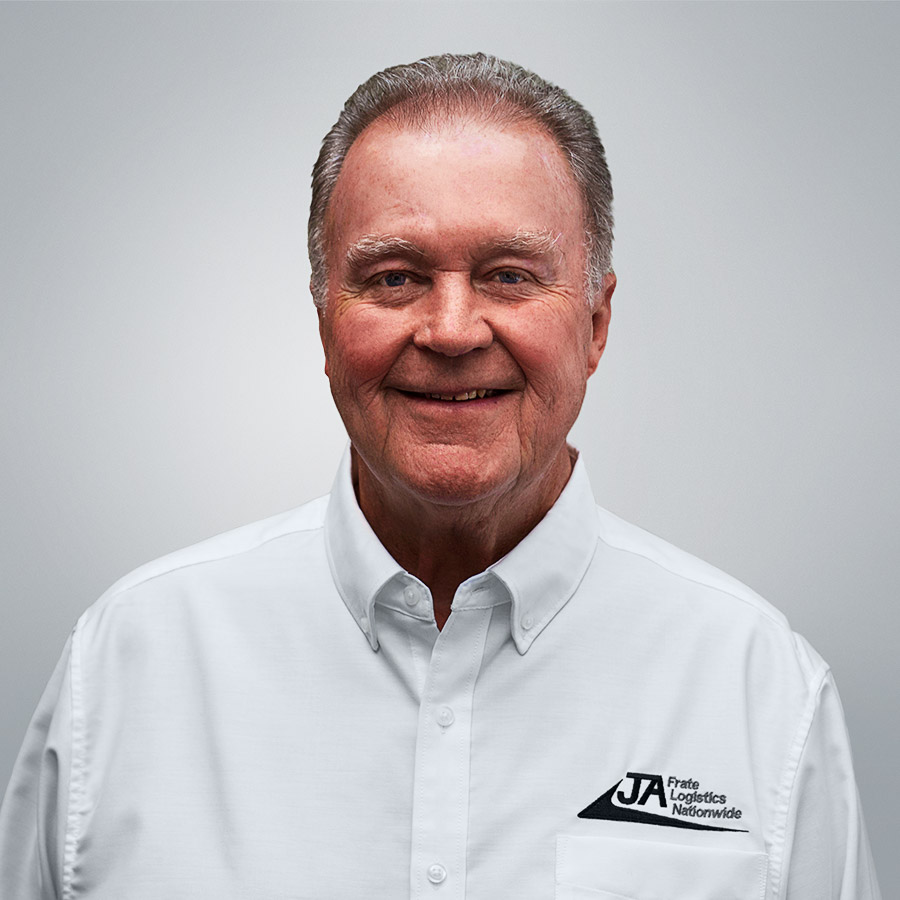 The story of JA by our founder, Doug Jennings…
In the early 70's, as the Manufacturing Manager for a computer tape company in Huntley, Illinois, I could not find a transportation service to accommodate our need for dependable, same day freight shipping in and out of O'Hare Airport. As a result, when a shipment required next day delivery, I loaded it into my 1967 Saab station wagon and drove the shipment to the airport after work myself.
I knew that other local companies needed reliable freight shipping to and from the airport. Because I had already started a delivery service, I took a chance and left the security of my full time job in 1971 to start my own company, Jennings Air Freight. Operating out of my home, I began regular delivery service to and from O'Hare Airport for Wabash Tape and other companies. A year later with a growing business, I added a van and bought my first straight truck.
Jennings Air Freight operated initially under the authority of another carrier as I worked to secure our Interstate Commerce Commission (ICC) license. After three years, three full days of hearings in front of the ICC in Chicago, and the testimony of our satisfied customers, Jennings Air Freight was granted its ICC license.;
In 1976, I added our first full-time employee and by 1977 our services had expanded from same day and next day delivery to include ocean freight and less than truckload (LTL) services. That same year, I incorporated the company and shortened our name to JA Frate.
JA Frate outgrew its home-based offices by 1979, and with the support of friends, family and employees, we built our first terminal on Teckler Blvd/Factory Road in Crystal Lake, Illinois. To meet the demands of our continued growth, we built a larger terminal in 1989, and in 1993 we added a warehouse and expanded our fleet maintenance department. In late 2014, we expanded to double our office space and to consolidate several divisions under one roof as well as increase warehousing capabilities in McHenry, Illinois while retaining the main truck terminal in Crystal Lake.