Back to top
JA Frate Receives Two American Legion Awards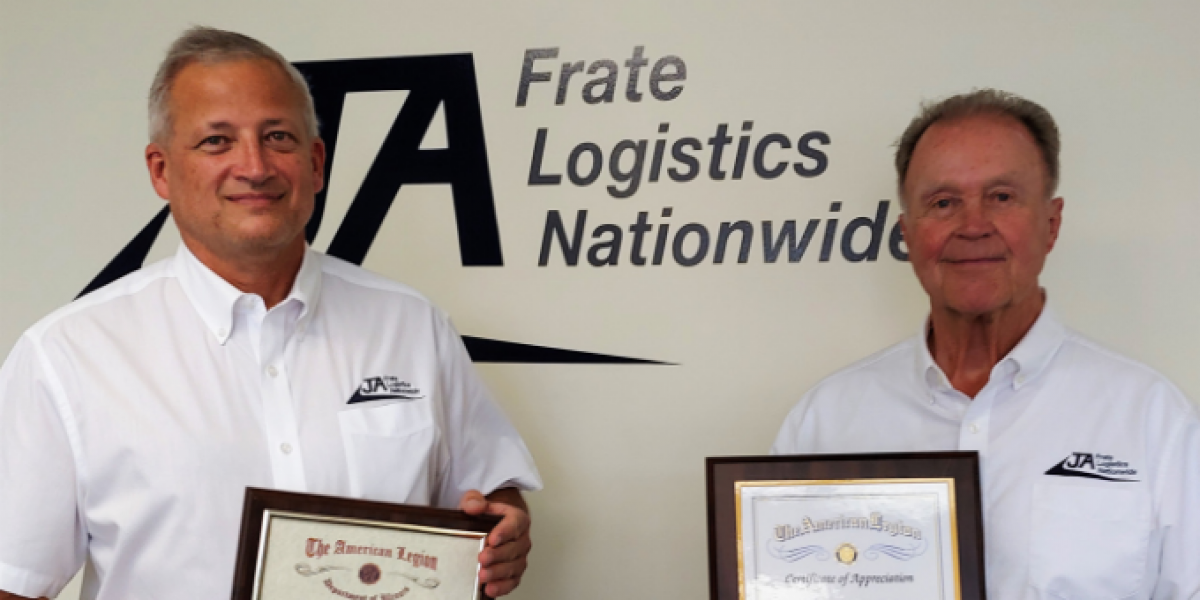 McHENRY, Ill. – JA Frate, a leading provider of transportation and fulfillment services, received the Illinois State Employer of the Year Award and the National Certificate of Appreciation for medium-sized companies from the American Legion at 1:00 p.m. on Sept. 7, 2018, at their office at 1202 S. Rte 31, McHenry, Ill.
JA Frate is one of only three companies to ever receive both awards as well as one of three companies in Northern Illinois selected. About a dozen companies are submitted annually for consideration of either award.
Mike Ruffner, Veteran Employment Representative at the Illinois Department of Employment Security, presented the award to JA Frate Founder Doug Jennings and President Jill Dinsmore.
"The Awards provided by the American Legion is a way to recognize companies that hire Veterans," said Ruffner.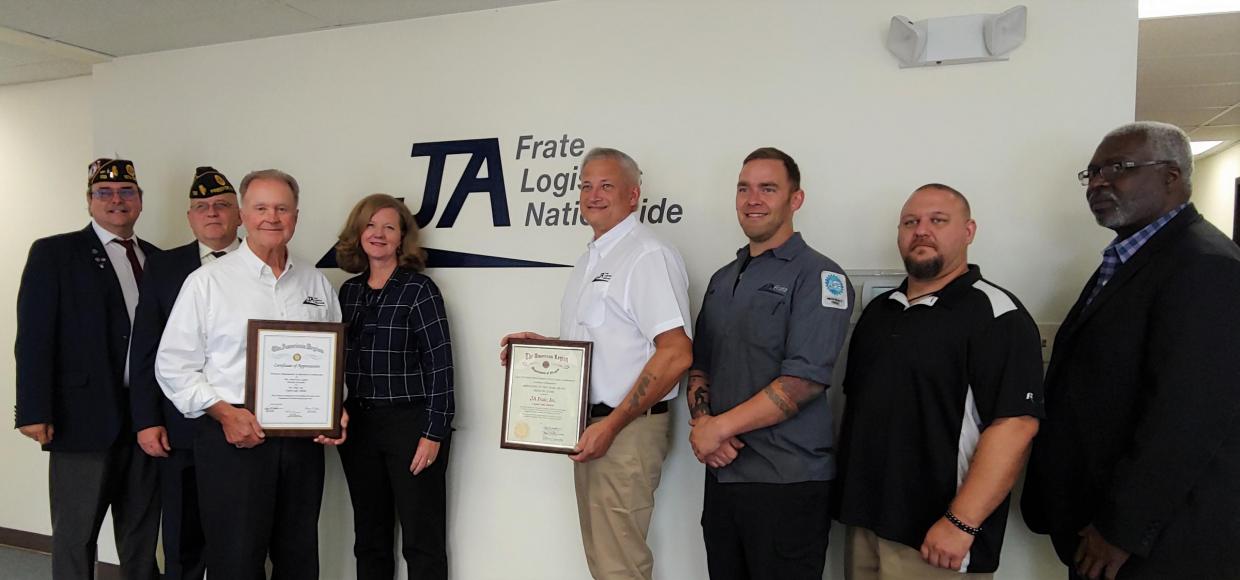 "After working at JA Frate for the last 5 years, there is absolutely no other company I think deserved these awards more," said Scott Sola, JA Frate Mechanic and current National Guard reservist. "They have been very accommodating and supportive with my National Guard career. I understand it can be difficult to lose an employee for a few weeks or a few months but they have always happily worked with my schedule. JA Frate has always gone above and beyond with helping veterans and always will."
Several JA Frate staff also attended the presentation, including Sola, Operations Manager and Marine veteran Rich Walkowiak and Safety Coordinator and retired Army veteran Bob Hogue.