Back to top
JA Frate Receives 2019 Carrier of the Year Award from Uline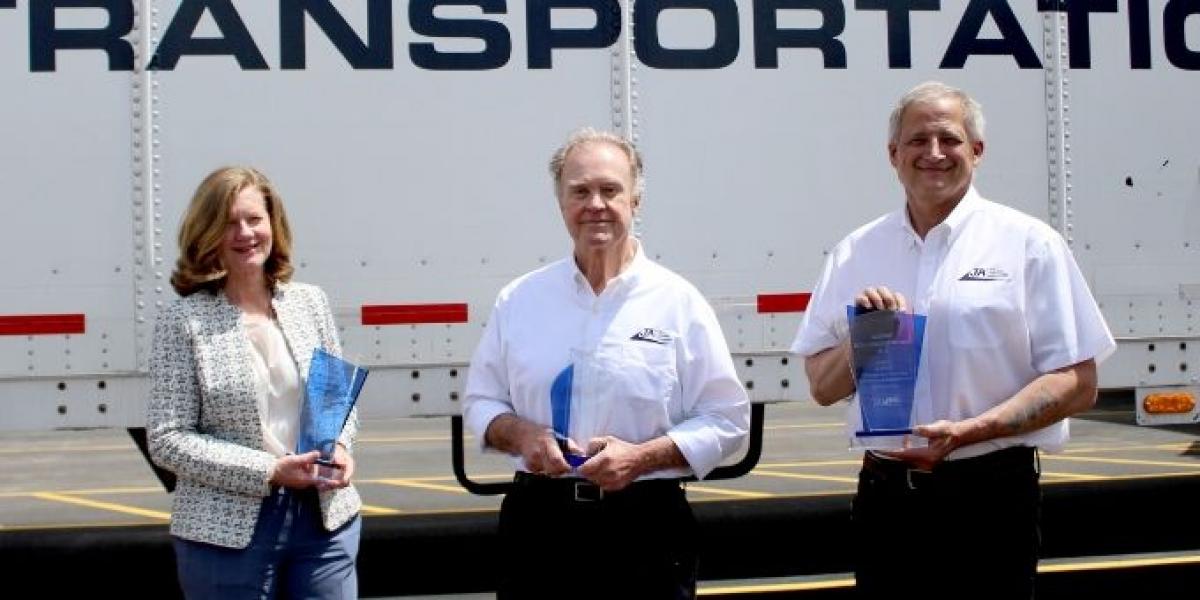 McHENRY, Ill. – JA Frate received the 2019 Carrier of the Year award from Uline on May 14, 2020 for outstanding performance and dedication to Uline and their customers. This award recognizes the overall top transportation carrier for all Uline branches across the U.S.
"JA Frate's abilities and contributions are an important key to the success of our entire operation," said Angelo Ventrone, VP of Logistics at Uline. "Thanks to [JA's] leadership and dedication combined with their staff's teamwork and energy, we are able to fulfill our promise of superior service to our customers."
When JA Frate began in 1971, founder Doug Jennings made the statement that he wanted to be "The Most Dependable Transportation Service in the World." It is written boldly on the side of every trailer in the fleet.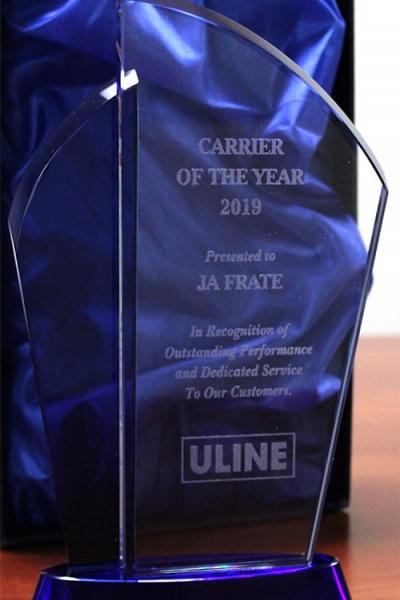 When presented with the Uline award nearly 50 years later, Doug declared, "When Uline says we're the top carrier in the nation, then I know we truly are the 'Most Dependable.' My dreams for this company have come true and it is due to the men and women that work hard every day to fulfill that promise."
Previously, JA Frate received the Illinois Carrier of the Year award for 2017 and 2018 from Uline. These recognized the top transportation carrier for Uline's local Illinois branch.