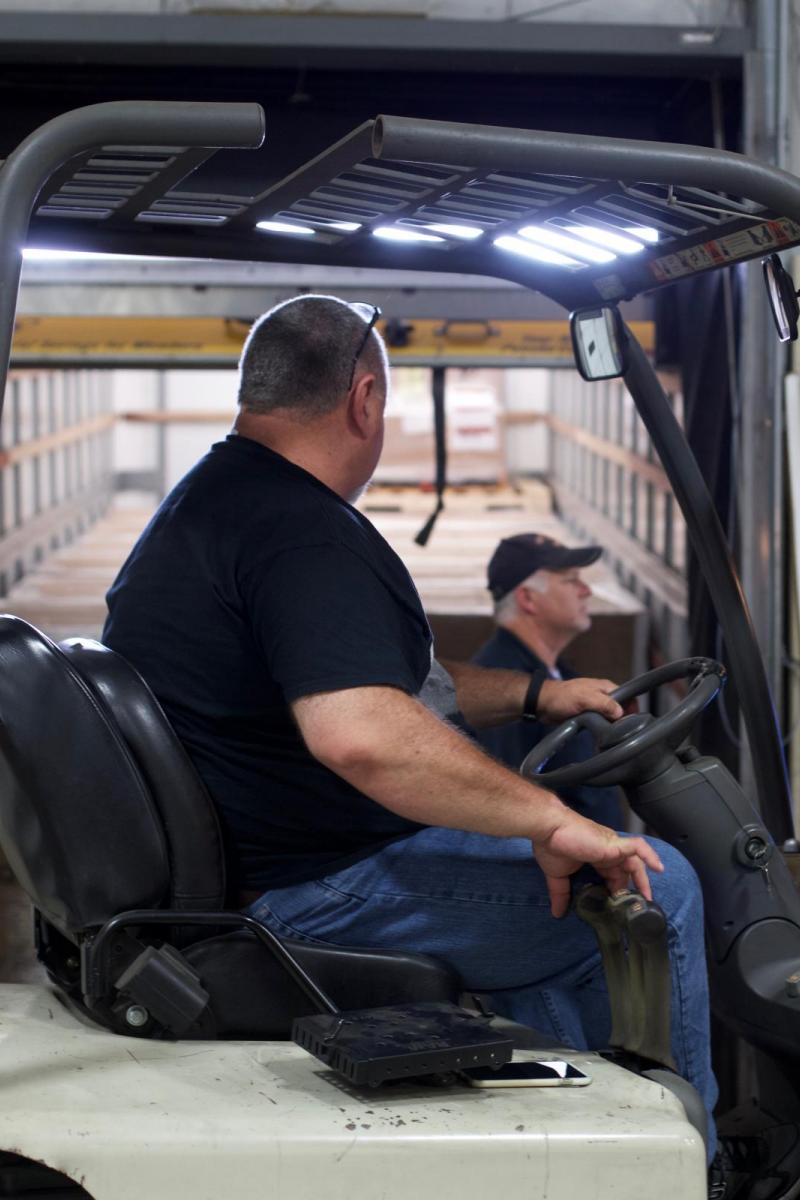 Custom & Specialized Shipping Services
If you're in need of reliable specialized shipping services, turn to JA. In addition to many other shipping and trucking services, we offer specialized services to meet your specific needs. We'll help your operations run more smoothly with some of the best services available. Our nationwide custom shipping services can give your business what it needs to thrive. Regardless of your needs, we'll provide you with the perfect solution to keep you and your customers satisfied.
JA offers the most dependable specialized freight shipping services to handle all of your transportation needs. There are many benefits to using our services to handle your shipping operations, including:
Same Day Expedited delivery service: JA Frate tracks your shipments by GPS and provides immediate delivery notification by phone or e-mail.
Deliveries to locations without receiving docks:  The JA Frate fleet includes straight trucks, city trailers, and 53' trailers with hydraulic lift gates. Call us 24 hours in advance to ensure equipment availability.
Time-sensitive freight: JA Nationwide partners with expedited freight carriers who provide straight trucks, lift gates and inside delivery services.
Hazardous materials shipments:  All JA Frate drivers are hazmat trained and carry a HM endorsed driver's license. JA Nationwide & JA Logistics International partner with carriers that provide HM qualified drivers.
Shuttle - Business Moves: JA Frate can provide driver(s) with tractor & trailer to run between two facilities on an hourly basis for as long as you need. Call 800-892-8903 to discuss your needs
If you have other specialized needs, Just Ask! We are confident we can provide the service to fit your needs,with the ability to provide complete custom freight shipping services for your business. Depending on your company's needs, we'll work with you to develop the most ideal custom freight shipping solution that covers all of your needs.
GET OTHER SHIPPING SERVICES
In addition to national specialized freight shipping, we offer several other services to handle all of your company's transportation needs, including LTL trucking, FTL trucking, flatbed trucking, air freight shipping, and ocean freight shipping. We also offer warehousing and fleet maintenance. Regardless of your needs, we can provide you with top-tier service that helps you get the most from your operations. You won't need to worry about any weak points during the shipping process with our assistance.
Simply contact JA Frate today to discuss your needs, and we'll get started on developing a solution that works for you.
DOES YOUR BUSINESS NEED DEPENDABLE SPECIALIZED FREIGHT SERVICES?
Just Ask How Our Dedicated Team of Experts Can Improve Your Shipping Experience