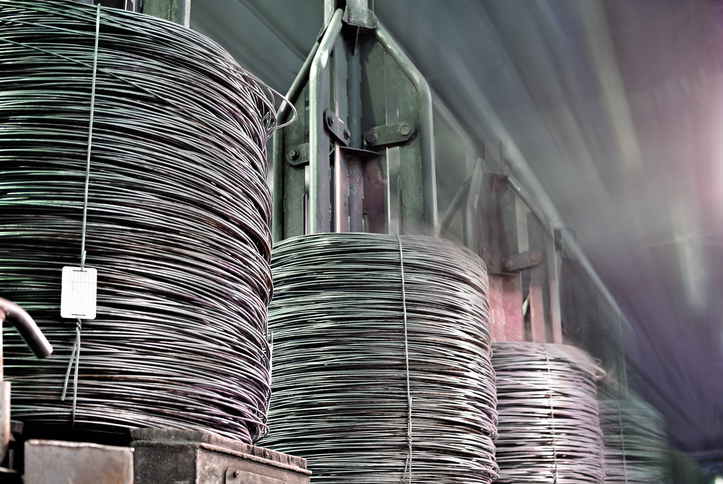 Reliable Wire Product Shipping & Logistics
JA Nationwide is capable of providing reliable shipping and logistics for many types of wire products regionally, nationally, or internationally. Your business can get everything it needs for efficient trucking, warehousing, ocean freight shipping, and logistics when working with us. We have the resources necessary to handle all wire product logistics and shipping needs for operations ranging from small to large.
National Wire Product Shipping
If you're searching for reliable shipping for wire products, JA Frate can provide cost-effective and efficient services for full-truckload, less-than-truckload, and ocean freight shipments. We can ship nearly any type of wire product in any quantity. Whether you need midwest, nationwide, or international wire product shipping, we're here to provide your business with everything it needs.
International Wire Product Logistics
It's important to keep track of where wire products in your inventory are located at all times. JA Frate can assist your business with the tracking of products from warehousing to shipping, ensuring that nothing is lost and all shipments are made on time. We have all of the equipment, staff, and resources needed to make sure your wire products are accounted for through every step of the storage and shipping processes. You'll always know where every part of your inventory is located at all times.
Midwest Wire Product Warehousing
In some cases, the size of a warehouse may be too limiting, which can hinder the growth of your business. We offer ample warehouse space to utilize for wire product warehousing. Our warehouses can accommodate for business growth or enable you to convert existing warehouse space into manufacturing space to increase productivity. We have several warehouse locations throughout the Chicago metro area, as a leading midwest wire product warehousing and distribution company.
Get the Services You Need from JA Today
Whether you require national or international wire product shipping, warehousing, or logistics, or need a combination of these services, JA Frate has all of the resources needed to give you the results you want. We can help make sure that your company gets what it needs for successful shipping, handling, and storage. Regardless of your needs, we're available to help you today.
To get started on national or global wire product warehousing, shipping, or logistics today, simply request a quote and we'll provide you with some of the best service available. Your business can excel with our international or nationwide shipping and logistics services for many other types of products as well, across a wide range of industries.
Does your business need dependable shipping, warehousing or logistics management of your wire products?
To get started on national or global wire product warehousing, shipping, or logistics today, contact us today.