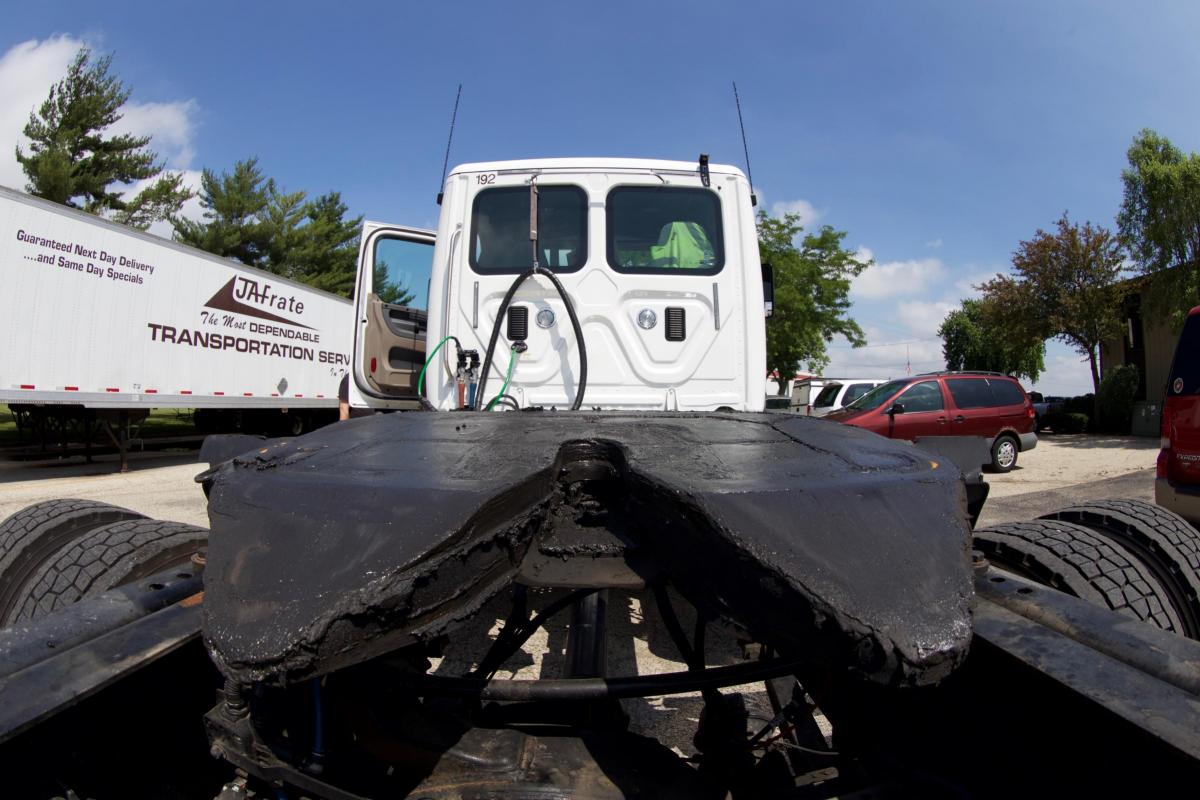 Who We Are
With an on-site maintenance team at our Crystal Lake, Ill., location, we take care of our own JA Frate tractor-trailers as well as several small, local fleets. Our advanced technology allows our team to schedule repairs quickly and efficiently to avoid lengthy delays.
We began offering outsourced semi-truck upkeep and repairs when a transportation customer with a small fleet of trucks asked if our mechanics could do a small repair for them. They were so pleased with the quality service that they asked if we would handle the scheduled preventative maintenance for their small fleet.
Our fleet solutions include:
Class 7 and 8 Heavy Duty Tractors and Trailers Maintenance
FMCSA Inspections
Major and Minor Engine Repair
A/C Repair
Lube and Oil Change
How We Work
Our diesel technicians are DOT and Freightliner certified to ensure we follow the most stringent requirements. And with 24/7 LIVE customer support, we're here when and where you need us.
JA mechanics serve a wide range of newer and older tractors and trailer models. Regardless of your fleet equipment, we have the capabilities to keep them running smoothly for the long run.
Alongside our fleet maintenance division, we also have an asset-based freight trucking division, a third-party logistics (3PL) brokerage and warehousing and distribution centers.