Back to top
5 Years Aligned: Uline's Carrier of the Year Award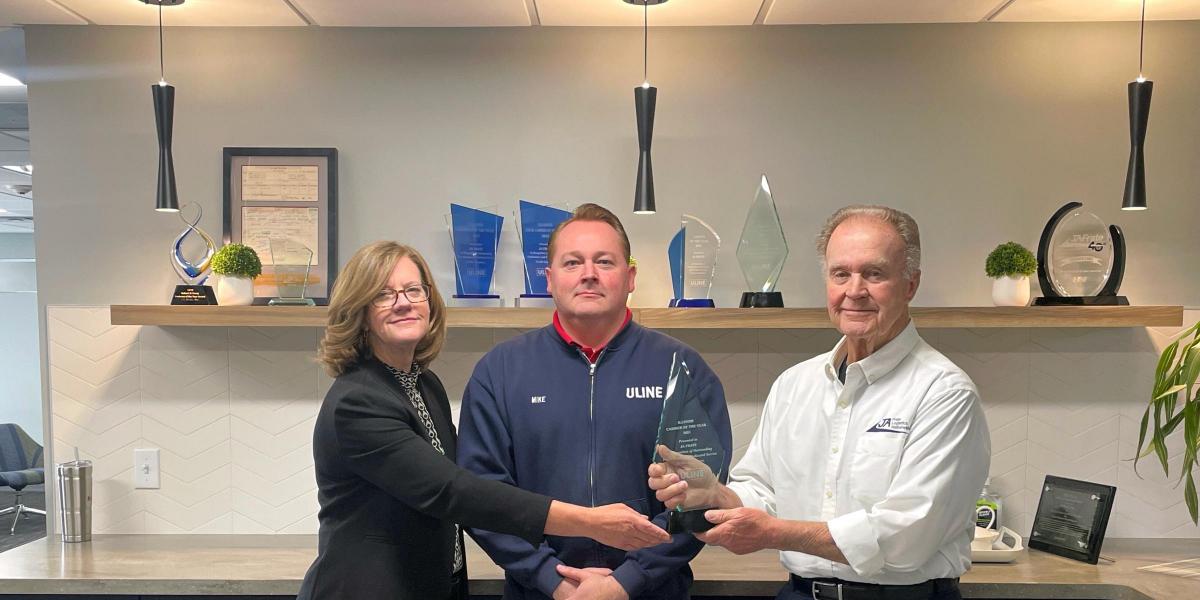 From Green to Gold: Invest in Us and We'll Invest in You
It is with great pride and pleasure that we announce JA Frate has, for the fifth consecutive year, won The Carrier of the Year Award - Illinois Branch. Since the award's inception in 2017, JA Frate has consistently been recognized on the basis of three specific criteria: 
On-Time Delivery

Damage

Traces

 
The metric-based award is given out yearly among Uline's sixty-three LTL vendors, honoring the top carriers, but it's not the only recognition that Uline offers to say thank you. Regularly presenting drivers with gifts, coffee, and other small and thoughtful pleasantries that show their appreciation for the hard work our drivers do on their behalf.  Even in a difficult year like 2021, when on-time delivery fell to a low of 96%, JA Frate still finished in the top three out of sixty-three LTL carriers for Uline. 
Obviously, churning out the sort of work that wins awards means that you work for a company that doesn't do its work just to be rewarded. When JA Frate was founded in 1971, the owner Doug Jennings painted the following boast on the sides of the trucks – "The most dependable transportation service in the world". This award, because it's based on our dependability, is a confirmation that we have brought that mission statement to fruition through hard work, dedication, and sheer force of will on occasion. 
Not only is this award, and the many predecessors we've acquired, a monolith to the past but it is a powerful monument to the future service and standards we plan to uphold. While it's never been about the award, the trophy itself, a large glass statue that shines in our Crystal Lake, IL office, the five district awards, and the 2019 National Award for the US, Canada, and Mexico make for a powerful display, especially to new hires.  
"We use the awards to show our staff that actions matter every day," explains Jill Dinsmore,  President, JA Frate, Inc. "Every year we drive to exceed our previous goal by ten percent. The visual representation of the trophies is a way of explaining that our work matters and that every person at JA Frate owns our successes and is responsible for maintaining the highest service standards."
No matter what visual or training materials a company develops to inspire their employees, the day-to-day satisfaction and happiness don't come from the big moments of achievement; rather it's because of the respect and integrity with which we treat everyone that drives success and employee happiness. 
If you want to work with the most dependable transportation service in the world, or need to lean into our expertise to keep your cargo moving safely, contact your JA Frate representative today.