Back to top
Mastering Shipping: What Makes a Good Shipper and ABCs of the BOL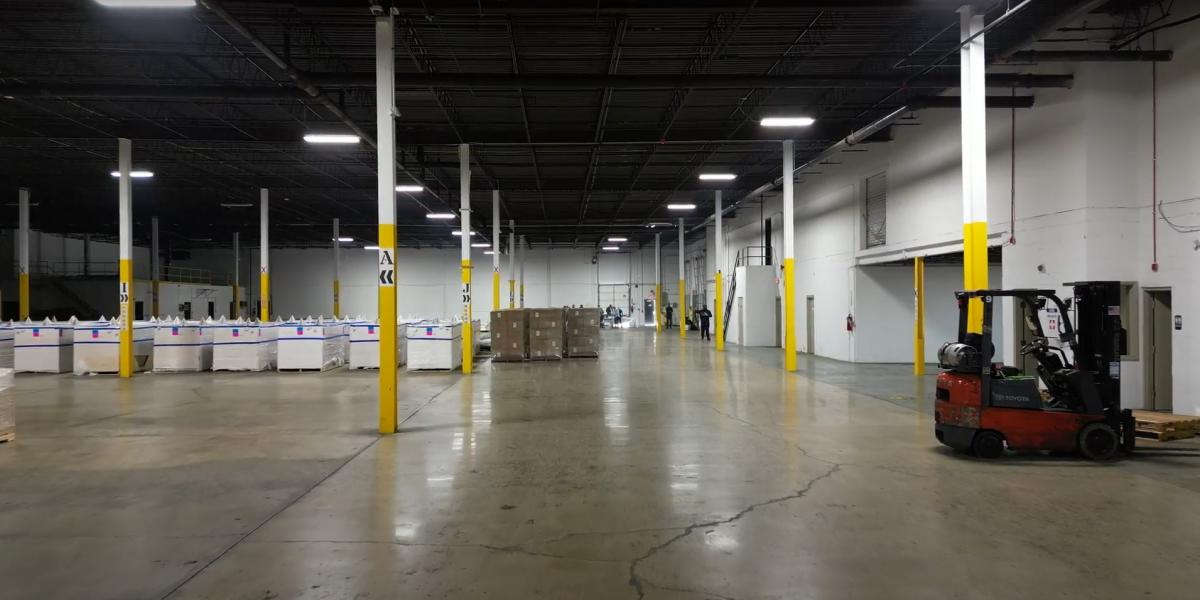 Importance of Service
At JA Frate, with over fifty years of experience in freight shipping and distribution, we've seen a thing or two. We understand that the intricacies of shipping can be overwhelming, and it may be difficult to choose where to start. 
Let's begin with what makes an exemplary shipper. In the world of logistics, a good shipper is often referred to as a "shipper of choice" or a "partner customer." What does that mean? 
Being a good shipper requires a thorough understanding of supply chain processes, exceptional organizational skills, and a strong ability to coordinate and communicate effectively. You must be adept at managing inventories, scheduling shipments, and tracking goods from origin to destination, ensuring that items arrive in the correct location, on time, and in perfect condition. A good shipper understands the importance of compliance with domestic and international shipping regulations and will be able to navigate the paperwork and customs procedures that are part of international trade. You will need to be proactive in identifying and resolving potential issues before they become problems, and will always be looking for ways to optimize logistics processes to increase efficiency, reduce costs, and improve customer satisfaction. The ability to leverage technology, such as transportation management systems (TMS), for better visibility and control of the supply chain is another hallmark of a successful shipper. 
There are so many finely-tuned moving parts that go into earning the title of "exemplary shipper." That's where JA Frate comes in. With our decades of industry experience, we can guide you on the right path toward becoming an excellent shipper. To do this, you need a solid foundation on which to build, and the cornerstone of it all is the BOL or Bill of Lading. 
 Mastering the Bill of Lading (BOL)
The BOL is more than just a document; it's the backbone of freight shipping. Acting as a legally binding contract between the shipper and the carrier, it details crucial information about the shipment like the type, quantity, and destination of the goods. A properly completed BOL ensures smooth operations, timely deliveries, and fewer disputes or delays.
Beyond just a contract, the BOL also serves as a receipt for goods and evidence of the carriage contract. It provides an accurate record of the freight's condition at the time of receipt, protecting all parties involved if a disagreement arises.
Despite its importance, we've noticed that shippers sometimes overlook the accurate completion of the BOL. This is where JA Frate steps in to support our partners. With our extensive experience and deep knowledge of industry practices, we can guide you through the process of properly filling out your BOL.
 More Than A Partner
At JA Frate, we value accuracy and transparency, which extends to how we manage the BOL. By ensuring all details such as piece count, skid count, NMFC item number, sub, class, packaging, and weight are accurately described, we help minimize the risk of reclassification or reweighing charges.
We also provide resources and tools for understanding and filling out the BOL. Our team is always ready to assist and answer any questions you may have. We believe in empowering our customers with knowledge so they can make informed decisions about their shipping needs.
Moreover, we understand the role we play in the larger supply chain. As a trusted partner in your logistics strategy, we strive for efficiency and reliability in our services. From offering a variety of services like less-than-truckload (LTL), full/partial truckloads, drayage, white glove, expedited, oversize projects, and more, we're committed to providing solutions for all sorts of challenges.
JA Frate's customer-centric approach is reflected in our 24/7 live customer service. We believe in providing proactive support to our customers every day of the year, ensuring that your shipment journey is as smooth and worry-free as possible.
In a world where supply chains are increasingly complex, we pride ourselves on simplifying logistics for our partners. Our goal is to help you become a "shipper of choice" and navigate the shipping process with ease and confidence. So, whether you're new to shipping or looking to refine your process, JA Frate is here to support your logistics needs. Reach out to us today to learn more.