Back to top
From Green to Gold: Invest in Us and We'll Invest in You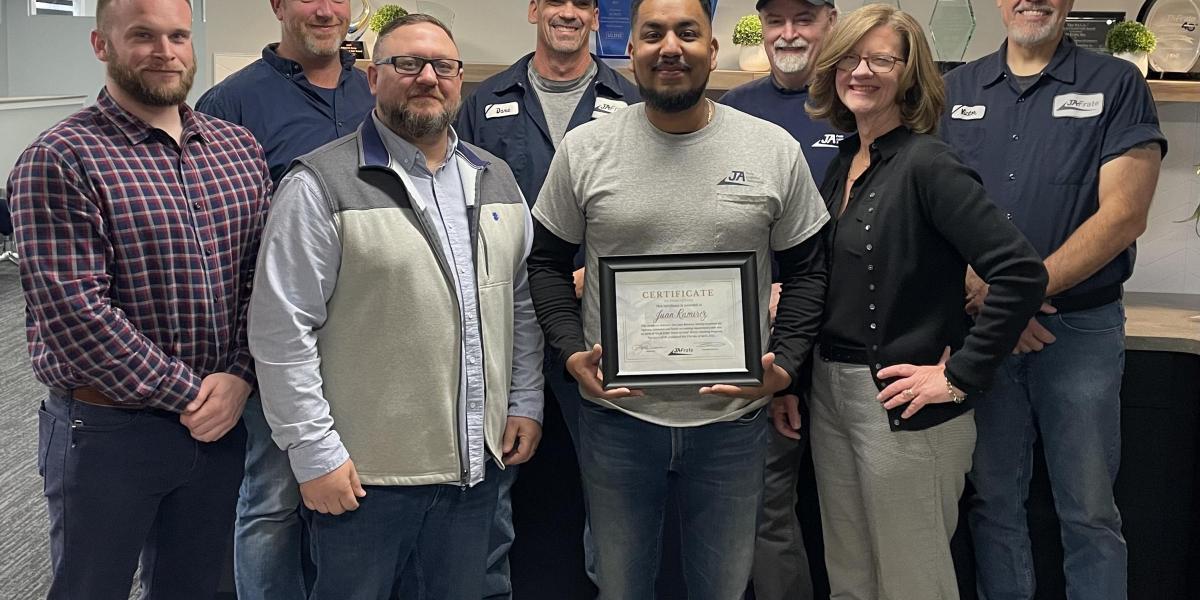 From Green to Gold: Invest in Us and We'll Invest in You
Driving for JA Frate is a partnership. You bring your passion for what you do, your willingness to work, and your desire to take your career to the next level, and we'll bring you the tools to do it, all while having you home every night.
Our Green to Gold Program is for new drivers or those with up to six months of experience. Recent CDL Driving School graduates are welcomed and encouraged to apply. 
This program runs eight to ten weeks and puts drivers with skilled JA Frate trainers who will work with you to teach you everything you need to know to meet and exceed your goals. With two drivers per term, there are opportunities for personalized attention.
While some of our competitors offer training programs, what makes our program—and our company—stand out from the crowd is that we're willing to invest in you, in your career with us, without a contract. We believe in your potential and we believe in you. You're more than a body moving goods. You're a skilled person providing vital services and we want you to flourish.
At JA Frate, we put those beliefs into practice every day. We're confident that our investment in you, along with the care we have for all of our employees, including the great work environment will breed and maintain not only employee loyalty, but success.
Here's what a recent graduate of Green to Gold had to say about his experience:
" The JA Frate trainers and staff made me feel welcomed from day one. I truly appreciated the patience, professionalism and knowledge that I received during the entire training process. "
Come work with JA Frate, where you get more than just a job. You get a career.