Back to top
Congratulation to the JA Frate Group 2022 Founder's Award Winners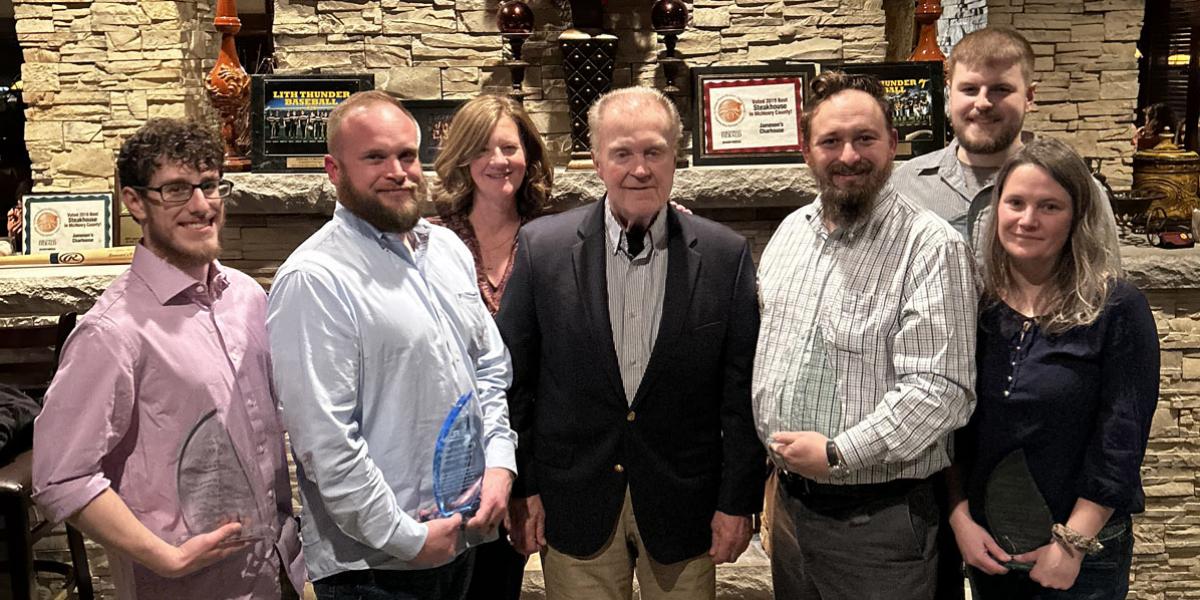 Congratulation to the JA Frate Group 2022 Founder's Award Winners - including Jennifer Lundstrom, JA Frate; Dean Brisebois, JA Logistics - Warehousing; Donovan Johnson, JA - Nationwide; and Kyle Barton, JA Equipment Leasing. The 2022 President's Award winner is Shane Nerby, Director of Operations at JA Frate, Inc.
Nominated by their peers, these deserving people demonstrate our JA Core Values and make valuable contributions to our team and customers. Over 70 ballots were received, and countless comments were made describing our JA team's outstanding efforts, from a friendly smile every morning to help on a snowy night.
Founder Doug Jennings and President Jill Dinsmore celebrated together with the winners and guests. Thanks to Jose Arellano for sharing the photos.
To the 2022 recipients -
Your actions speak volumes to our teammates, and you prove that our dependable difference is our team.