Back to top
Choosing The Right Warehouse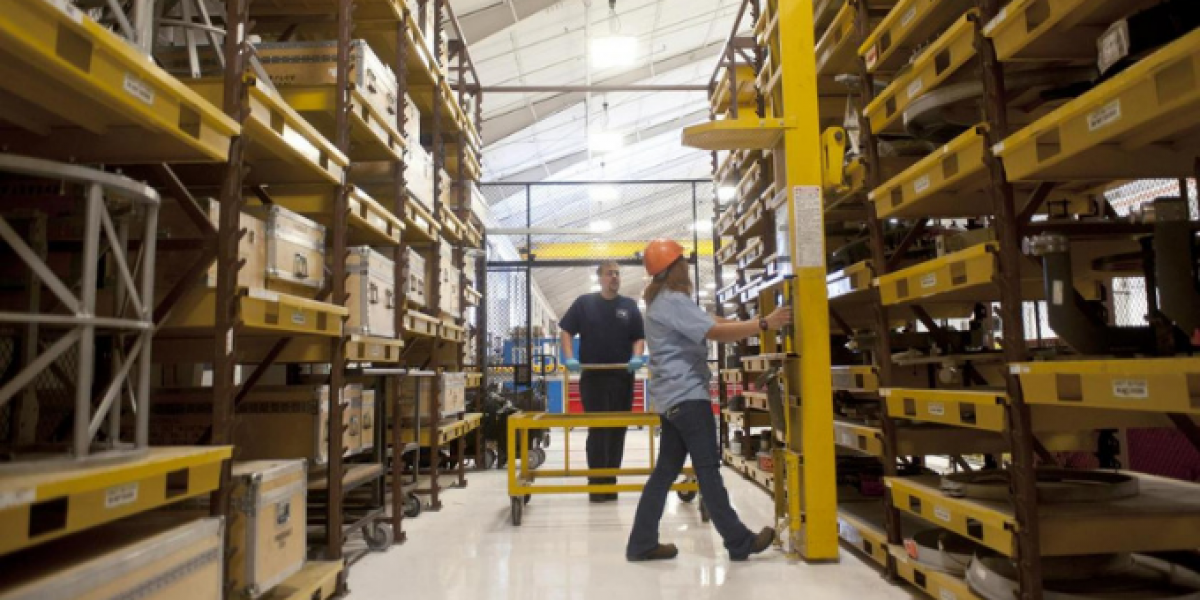 Not All Warehouses are the Same
There are several types of warehouses and functions to keep in mind, along with many other aspects to consider when it comes selecting a warehouse location. When selecting a spot to hold your products or choosing a new one, you need to know how the warehouse can safely store your goods.
Private Warehouses
Private warehouses are either owned or leased buildings for the purpose of meeting a company's specific storage and distribution requirements, which can include square footage, ceiling height, specific racking and conveyor systems designed for maximizing space and creating cost saving efficiencies.
Depending on the commodities stored, other factors need to be considered. For example, storing hazardous products carry a wide number of requirements from sprinkler systems to blast-proof rooms constructed to minimize damage in case of a spill. Climate control, lighting and government safety regulations also need to be considered. 
Cold storage operations can also fall under private warehouses. These facilities are constructed with the intent of storing perishables such as fresh or frozen foods, certain pharmaceuticals, even certain packaging materials require some element of climate controls. Keep in mind humidity is also a climate control concern. These facilities are closely monitored to insure the temperature requirements for the commodities stored are within specific tolerances to assure consistent quality requirements are achieved.
Public Warehouses
Public warehouses are used as independent units for storing a multitude of different commodities. This provides manufacturers or distributors a variety of services depending on individual customer need, and a variety of different clients can be served within a single building or buildings.
The advantage for you is a lower cost of distribution since the costs are shared by all clients storing product at the warehouse. This model also allows for you to be flexible based on space consumed unlike in a fixed-cost private warehouse.
The services provided in a public warehouse range from unloading trailers or containers, performing quality inspections on inbound materials, storage and inventory management. Other services provided range from order fulfillment, labeling, managing the outbound shipping process and order status updates to the owner of the goods.  A good example of this is our Midwest warehousing services.
Modern warehouse operators take advantage of Warehouse Management Systems (WMS). A WMS provides the operator with administrative efficiencies and the client with a virtual warehouse that provides visibility from any computer or mobile device.
Bonded Warehouses
Bonded warehouses are licensed by the government for accepting imported goods, which are released to importers on payment of custom duties, for storage. These warehouses are typically built at sea ports or dry ports in larger cities. They may be owned by either dock authorities or private individuals.
These warehouses work under the strict supervision and control of custom authorities in the country of the warehouse. You may be offered tax advantages on imported goods stored in these warehouses. 
Through a bonded warehouse, you will only pay duty on the portion of the product released instead of one full duty payment. However, this only happens if portions of the original import remain within the bonded facility until needed. 
Cooperative Warehouses
Cooperative (or co-op) warehouses are used in towns or cities that fall under the Cooperative Societies Act of 1925. Individuals can store goods on a rent basis and subsequently pay less than they would with a private warehouse. Non-members can also benefit from storing goods by paying warehouse rent. 
Co-ops usually store agricultural commodities, and they share expenses among participants.
Inbound and Outbound Orders
The inbound process is receiving an item and placing it in storage, but there are certain elements of the inbound process that you should be thinking about:
Inspecting products prior to receiving them into storage
Repackaging products before storing (if needed)
Labeling goods that the suppliers neglect to label with barcodes
Enriching data that might not be initially available about the goods (such as expiration dates)
Administrators perform outbound processes following storage, including order picking and packing the item to make it ready for shipping. Preparations can include putting items in boxes and labeling them appropriately.
Most WMS systems help maintain efficiency of operation for inbound and outbound orders because they can be your virtual warehouse so you know exactly what's in storage, what needs to be refilled and what may need to be relabeled or shipped out.
Accessibility to the Market
A key consideration when choosing a warehouse location is where will it be in relation to your customers. You'll ultimately have a competitive advantage if your warehouse is physically located near customers due to reduced shipping times (and costs!). 
This can help your warehouse or partners be more efficient, helping you save money in the long run. Combining the convenience of your warehouse's location and its efficient systems (like a WMS) can ensure that both you and your customers are consistently satisfied.