Back to top
Servicing Success with the Dependable Difference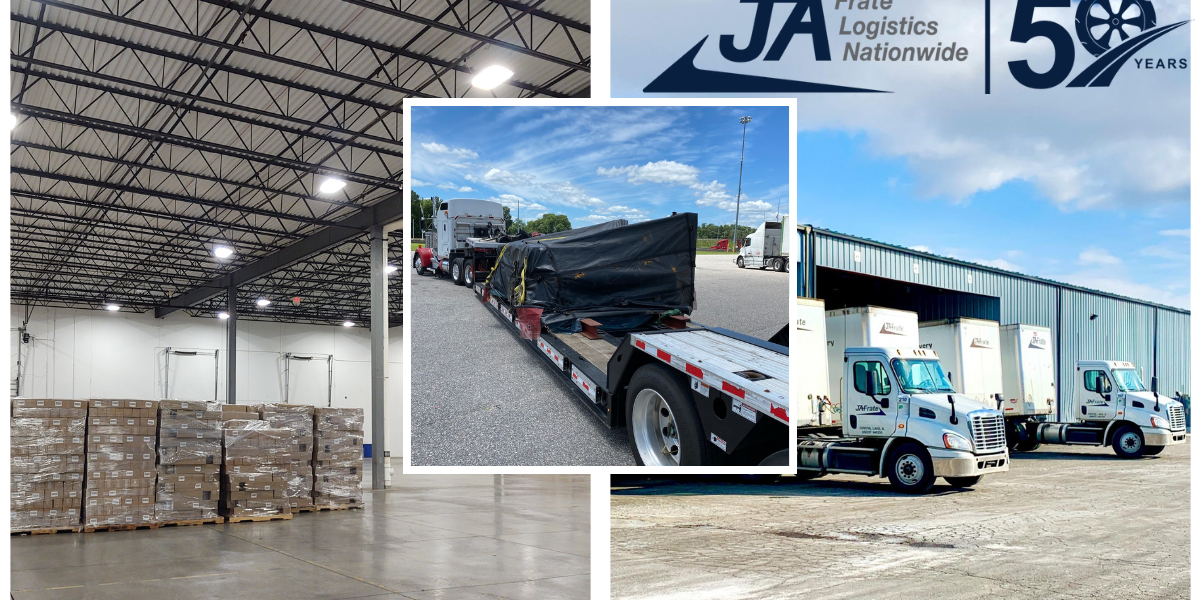 Servicing Success for You
Whatever your cargo needs, we've got you covered. Whether it's local warehouse space, brokerage services, or trucking solutions, our trusted umbrella of brands has a solution that comes with first-class customer care.
JA Frate offers local asset-based trucking serving Illinois with HAZMAT-certified drivers.
We offer LTL, FTL, and Flatbed within 150 miles of Crystal Lake. 
We can guarantee next day delivery by 5PM within our service zones within Illinois.
JA Nationwide offers  24/7 LIVE customer support. We're here when and where you need us. We can customize strategy to match your needs with 3PL brokerage services for FTL, LTL, Ocean, Air, Flatbed, Heavy Haul, and Transloading from the ports of the continental U.S. to cross-border shipments in Canada and Mexico.
We vet each of our partner carriers to confirm that they have high levels of safety and quality service. Each month we re-vet to ensure compliance.
JA Logistics offers secure, alarmed, local buildings in Waukegan, McHenry, Elk Grove Village, and Crystal Lake for warehousing services. Our staff monitors each building closely. 
Transloading

Container Devanning

Fulfillment Services

Overflow Storage
Pallet Warehousing

Supply Chain Logistics
Our divisions working in tandem offer complete supply chain services while being committed to the overall mission of providing great customer care while keeping your freight moving in a safe and timely manner. 
Here's some examples of how JA companies can work together to provide solutions. For our importers, JA Nationwide can source service providers for containers to be transloaded at port or to a JA Logistics warehouse, and also source a trucker including JA Frate to linehaul that freight to the receiver. This helps in cases where freight is sitting at port too long, or if the receiver is too far for a direct drayage delivery.
An example for our exporters, JA Nationwide can utilize an outside trucker or JA Frate to bring in freight to a JA Logistics warehouse for preparation, packaging, and shipping out via ocean containers or trailers. This helps when the shipper may be running out of space for production, when vessels delay in receiving, or even when the shipper is too far for a direct drayage pickup.
Click here to request a quote today! 
Or get in touch with our team directly:
Nationwide Team for FCL : drayage@jafrate.com 
Nationwide Team for FTL / LTL : janw@jafrate.com 
Local FTL / LTL : cs@jafrate.com 
Warehousing: ship@jalogistics.com